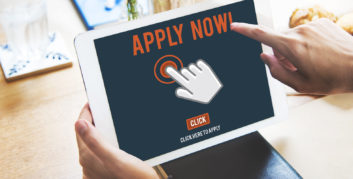 It's that time of the year when you see a lot of proud parents attending their children's graduation ceremony. Most parents present will be concerned whether or not their children will get college placement or not. Irrespective whether you're a fresher or experienced here are a few tips one must keep in mind when applying for a job.
Good Resume:
It is important to have a good resume. If you are a fresher then please do not lie about what you think you can do. Every recruiter is aware of what a fresher's resume is supposed to look like. The one page should be neat your marks, institution you studied in, year of completion along with basic personal details like phone number, email address, etc.
If you are experienced then make sure that your resume is neat and every project and role you have taken up is clearly and crisply mentioned for a recruiter to understand at a glance. Do remember to have your skills mentioned in point wise, so that it is easier to assess.
Read the Job Description carefully:
It is important when you are filing out a Job Application make sure to read the job description carefully. Especially freshers, it's quite normal to think that you are a quick learner and can be fit for every job role. True, but it should be something you are passionate about not something that sounds interesting. So, please read the job description carefully, analyse if you will like that job role, designation and scope for a growing career in that field, only then apply.
Food for thought: If you are a fresher with BCA, B.Tech and know that you are not very passionate about coding or developing. You can always opt for a more interesting field related to your education. IT Recruiter, the job role is very interesting and the perks are great. At the same time everything you learnt in college will be put to test. The salary bandwidth for every fresher irrespective of their field of education is the same all the way from developer to tester to admin to IT recruiter. The perk of being an IT Recruiter is that you will qualify for big incentive cheques from day one. So, think about it!
Submit Complete and Accurate Information:
If you are applying for a Job Change then please mention clearly the present location you are in at least the current State and City. And mention in your cover letter that you are looking for a job in XYZ City, State. That way if the recruiter is looking for someone to join immediately or after 2 months they can make the call and schedule accordingly. The same goes for fresehers, please make sure to give your correct phone number and email address. Do make sure to tell the recruiter which city, state you are currently in. There is reason most recruiters cringe when they need to hire freshers. Probably because when asked if you can come tomorrow for the interview, most of you end up saying a confirmed 'Yes' but last minute inform that you could not get a train ticket. The truth then comes out that you cannot travel in 12 hours immediately from one state to another. So, please be realistic. Your honesty can help; at times a recruiter might just hold one position interview for 3 days just to give you a chance.
Finally, if you are an IT company looking to hire a team or an individual and are unable to find the right fit. Don't struggle, reach out to staffing firms and let them get the right person for the job for you. Especially, if you are looking to hire for contract staffing or even permanent staffing reach out to them today.
I hope these tips have been helpful, do try them out and let me know your experience or if you would like me to add few more points. Do write to me, I will be happy to post your experience or add the points you mentioned.