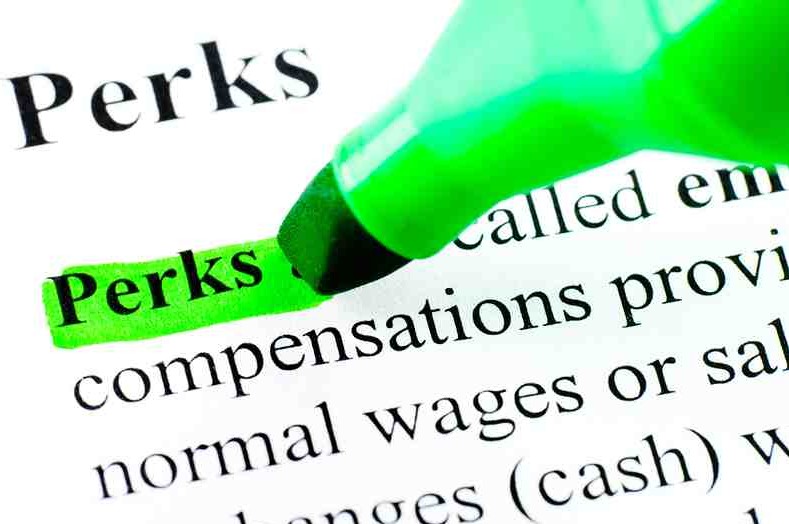 Companies are learning how to offer great employee perks, as salary isn't the only aspect an employee looks for anymore. Talking about providing perks to boast employees, the benefits and perks don't have to be of high cost. Picking the right perk and implementing it is more important than the ones which are not beneficial. Most preferred benefits and perks by an employee at his/her workspace are
Flexible scheduling: Every employee wishes to have flexible Working hours. Flexible scheduling is not just about reducing the working hours but also the work load. This can benefit the company to as the employee can focus on meeting deadlines and producing a good work.
Casual dress code: This is easy to implement and does not cost company anything to offer. Allowing a casual dress code may help the employees to feel more comfortable at the work area.
Work from home days: It generally can't not be provided by all companies as the employees presence is required. But for companies where this is not a problem can implement it.
Health benefits: Regular health checkups and providing healthcare insurance can be one of the major perk.
Onsite gym or membership to a local gym:  If you've got the room for it, this is a fantastic way to keep your employees happy and motivated. A lot of great ideas are formed during pickup games.
Rather than just providing benefits and perks it's important to know what the employee requirements are which can be done through feedbacks. It is said that no company can win over the long run without energized employees who believes in the mission and understand how to achieve it. Company perks and benefits can make all the difference for employees, especially creative or particularly valuable ones. It helps company's community and the employees happen to show more of interest at work and making it successful.
The right personal development approaches can broaden skills as well as break people out of mental ruts. All of these things mean more engaged staff with broader skills and higher abilities to cope with day to day stress.