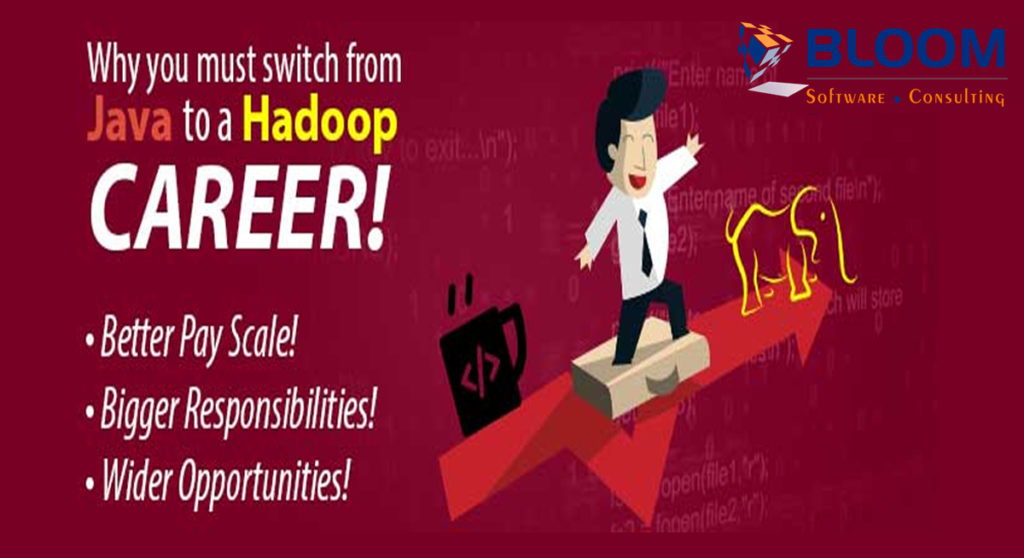 Big data and Hadoop are the two most popular argot in the industry. Chances are more to get a job that you should come across these two terms on the Java payscale forums or seen your senior colleagues making the switch to get bigger paychecks. I'll tell you what, the upgrade from Java to Hadoop is not just about staying updated with the latest technology or getting an assessment – it's about knowing ins and outs and putting your career on the fifth gear.
The good news for all the aspiring Hadoop developers is that the Big Data industry has already crossed the $50 billion dollar mark and over 64% of the top 720 IT Sector companies all over the worldwide people are interesting to invest in this forward-thinking technology as revealed by Gartner in 2013.
If that's not believing, then take a look out of the stats:
1. According to an IDC report, the Big Data industry is growing at a rate of 31.7% per year.
2. Java developers are seen as the best option to change from Java too for Hadoop developers, says Forrester.
3. Hadoop developers enjoy a mighty 250% pay hike than Java developers, analytics Industry Report Says.
What's special about Hadoop?
Unlike the traditional databases which weren't capable of dealing with large volumes of data, Hadoop offers the quickest, cheapest, and smartest way to store and process giant volumes of data – and that's the reason why it is so popular among big corporations, government organizations, hospitals, universities, financial services, online marketing agencies, etc. The best way to familiarize with the language is to check out a beginner's big data Hadoop course online.
Okay, now lets some reasons why Java developers should switch to Hadoop.
1.  Very Easy To Learn For Java Developers :
A tennis player like Rafael Nadal loves clay courts because the surface suits him well and that's where he has been most successful. Similarly, any Java developer would love Hadoop because it's completely written in Java – a language that you are already so familiar with. Switching from Java to Hadoop is a cake-walk for professionals like you because the MapReduce script used in the Hadoop is actually written in Java itself. Awesome, isn't it?
Your Java skills will come in handy when debugging Hadoop apps and employing Pig (programming tool) Latin commands.
2. Hadoop's Helps You To Stay Ahead Of Your Competition:
If you are a Java professional, you are just seen as a person in the crowd. But, if you are a Hadoop developer, you are seen as a potential leader in the crowd. Big Data and Hadoop jobs are a hot deal in the market and Java professionals with the required skill set are easily picked by big companies for high salary packages. All you have to do is attend a big data Hadoop online training program and learn the concepts from an expert.
3. Highest Scope to Change from one Domain to Another Domain :
Fortunately, the opportunities don't end with Hadoop. There are many golden opportunities to use your Hadoop skills and expertise to move into higher levels such as Artificial Intelligence, Data Science, Sensor Web data, and Machine Learning. These are emerging markets, and you'll see them dominate the industry in the next 4-5 years. Good knowledge in Big Data and Hadoop could boost your chances of getting into some of the bigger Big Data-dependent companies such as Amazon, Yahoo, Facebook, Twitter, IBM, and eBay.
4. Highest Packages For Hadoop Professionals :
By switching from Java to Hadoop, you can expect a higher salary and better career opportunities are more – the kind of salary and designation. According to Indeed, the average salary for a Big Data Hadoop developer with 1-2 years of experience is around $140,000 per annum in the United States. However, as you gain experience and become a senior Hadoop developer, you will be able to make a good $400,000+ salary.
5.

Quality Of Work in Hadoop :

 
Learning Big Data Hadoop can be highly beneficial because it will help you to deal with bigger, complex projects much easier and deliver better output than your colleagues. In order to be considered for appraisals, you need to be someone who can make a difference in the team, and that's what Hadoop helps lets you be one in the company.
6. Grow of the Company with Hadoop:
With IDC predicting that the Big Data and Hadoop user base (big companies and government organizations) is likely to increase at 27% per year, you have a great opportunity to upgrade your knowledge and skills and grow with the industry.
Big Data and Hadoop are widely used in applications such as IT log analytics, Fraud detection, Social media analysis, and Call center analytics – and learning a big data Hadoop tutorial online could be the way to kick-start your Hadoop career right away. Once you do that, you will find that staying updated with the latest technology and upcoming technologies will be a lot easier and getting into top organizations will never be 'just a dream' – it will be a reality.
That's about it, Colleagues! These are some new facts why learning Hadoop is important and how it can help take your career to the next level of your future. If you are not familiar with this, then an easy way to learn the basics and know what Hadoop is all about is to do a simple & Easy to search in Google with a phrase like "how to learn Hadoop online". When you do, please don't forget to come back and share some useful information with our readers.
---