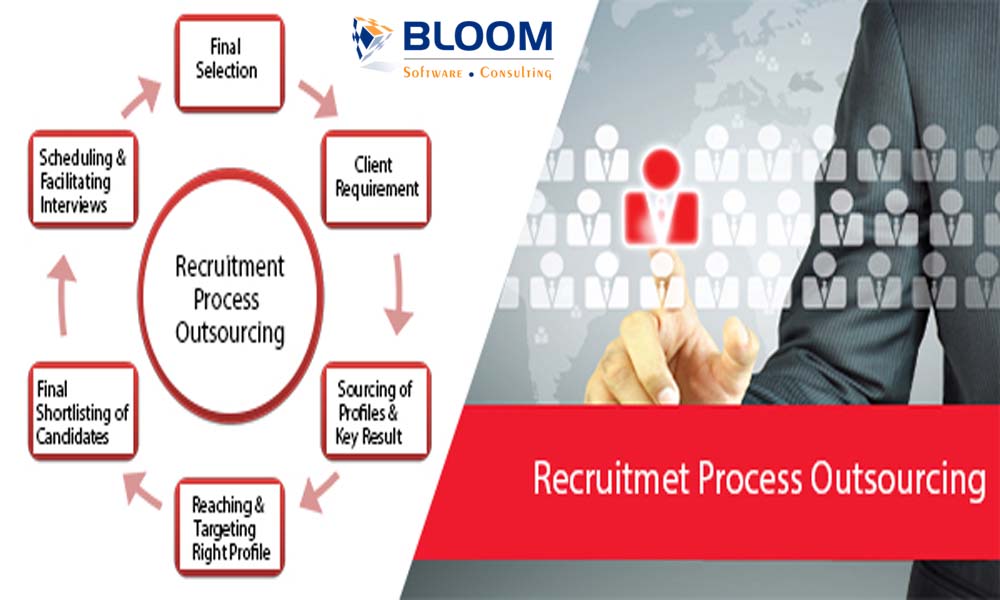 Recruitment Process Outsourcing (RPO) is quite simply using the expertise of external recruitment professionals to manage the internal recruitment of business. Or else, in other words, you entrust your company's recruitment cycle to a third party.
An RPO most times is to modify the changes to suit solution for all kinds of business. Since the hiring of companies varies, so does the RPO solutions, it may be the outsourcing of a part of recruitment or complete recruitment function. In some organization it is a deployment of a single resource, in others, it may be large onsite team backed by the dedicated offsite team.
Globally, the RPO market is seeing exponential growth — the industry's leading analyst firm — indicated that the global RPO market reached $4.4 billion in 2017.
India is reflecting steady growth in recruitment process outsourcing (RPO) too. Out of the Rs 7,000 crore permanent staffing market in India, about Rs 450 crore is expected to be spent on RPO this year.
Besides short-term goals, RPO offers many long-term, strategic benefits as well as to increase the quality of hires with cost-effective price in the market, the positions in the company are filled quickly and effectively. Your company brand as an employer also gets enhanced, that in turn draws quality talent to your business. It is a great step in enhancing your company's talent acquisition process, which will help you to allow the align your recruiting with your business strategy to meet your company's goals.
Benefits of RPO based on the size of business:
For Startups:
A reduced fixed and variable cost associated with the recruitment team.
Focus on boosting headcount outside of Talent Acquisition.
Larger reach for Talent.
Better focus on the Business enhancement and attainment of the objective.
Scalability.
For Mid-Sized Companies:
Internal recruitment team can get assistance since the recruiters are overloaded, and the hiring managers are also satisfied.
Reduction in the amount of investment in sourcing tools/technology needed to find the best candidate according to your requirement.
Seasonal hiring where you pay for the services only when you need those services.
The recruitment can assist in meeting with the industry and governance regulations.
For Large Sized Companies:
High volume recruiting.
Reduced time in closing open positions owing to focused third-party peoples.
International expansion/Global recruiting.
Solves the Staffing complexities.
RPO is definitely an extension to your recruiting department, not competition.
Always, choose an RPO provider that has a proven track record and a reputation of quality service along with a trustworthy client partnership to the

company

.
Also, don't hesitate to get in touch Bloom should you want further information on Recruitment Process Outsourcing or advise on how you can outsource your recruitment needs.