Social Media Platforms: Moving Toward an Intelligent Future in Hiring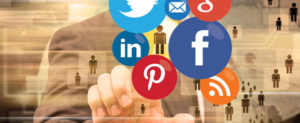 The rise of the social media platform is rapidly changing the rules of the recruitment game. Employee loyalty is on them degeneration, leading to growing talent attrition. This is also in part due to changing workforce demographics such as greater participation from a demanding millennial population. At the same time, unrestricted online marketing of jobs and ubiquitous connectivity have led to resume overload – recruiters are inundated with resumes, making it challenging to identify quality candidates. With more than 40% of all global employers reporting a shortage of talent, competition for human resources has become fierce – a situation further aggravated by the emergence of small and agile companies.
The result: Increased cost of hire without a corresponding increase in key performance indicators (KPIs) such as time-to-hire or quality of hire. It's becoming increasingly clear to staffing organizations that they will need to move away from traditional decision-making models and adopt data-driven decision making to deliver greater value and efficiency.
How Social Media Platforms Helps Recruiters in Hiring : 
Several staffing leaders at global companies are making the digital (Social Media Platforms) transformation of their recruitment function a strategic priority. According to Global Recruiting Trends 2017, 39% of participants are looking to invest in new technologies while another 34% want to focus on innovative recruitment tools for assessment and interviews. Rapidly and creatively deploying innovative solutions leveraging next-gen technologies can help drive recruitment success in the new digital world.
Mobiles & Social Media Platforms underpinned by analytics for recruiting on the move.
Sharpening market and candidate intelligence to identify and target top candidates.
Enabling data-driven recruitment to achieve superior efficiencies and agility.
Deploying artificial intelligence and automation for competitive advantage.
To stay ahead, constantly look for ways to future-proof recruitment : 
As a purely information-driven function, recruitment is being impacted by digital disruption more than any other industry. Emerging technologies such as blockchain have the potential to further transform the industry. The candidate database, which has so far been a source of competitive advantage to staffing organizations, can come under threat as all essential information about candidates can be shared on a secure immutable blockchain network. This, in turn, can make candidate resumes redundant and disintermediate the entire value chain! However, the situation would be better if blockchain and smart contract based autonomous recruitment systems are explored as new revenue streams. It's time to reinvent business models and make these technologies the engines of future growth and success.